"A prophetic life is simply hearing our Father's heartbeat for other people and sharing that with them accurately so that their lives can be enriched." 
David McCracken
What would it be like to sit down with David McCracken to discuss different aspects of living a prophetic life?
Fathering in the Prophetic is a course that invites you to do exactly that - be discipled in all things prophetic. Embracing a casual, conversational setting, Steve McCracken asks his father, David McCracken, a series of questions. With no pre-conceived structure or agenda, each session is filled with unique words of wisdom, insight and revelation as both David and Steve rely on Holy Spirit to lead the conversation.

While David is Steve's natural father, Steve also looks to him as a spiritual father, as do many others around the globe. The primary purpose and heart behind Fathering in the Prophetic is that those doing the course would feel a part of the conversation, and receive from the fatherly wisdom that surfaces throughout conversation.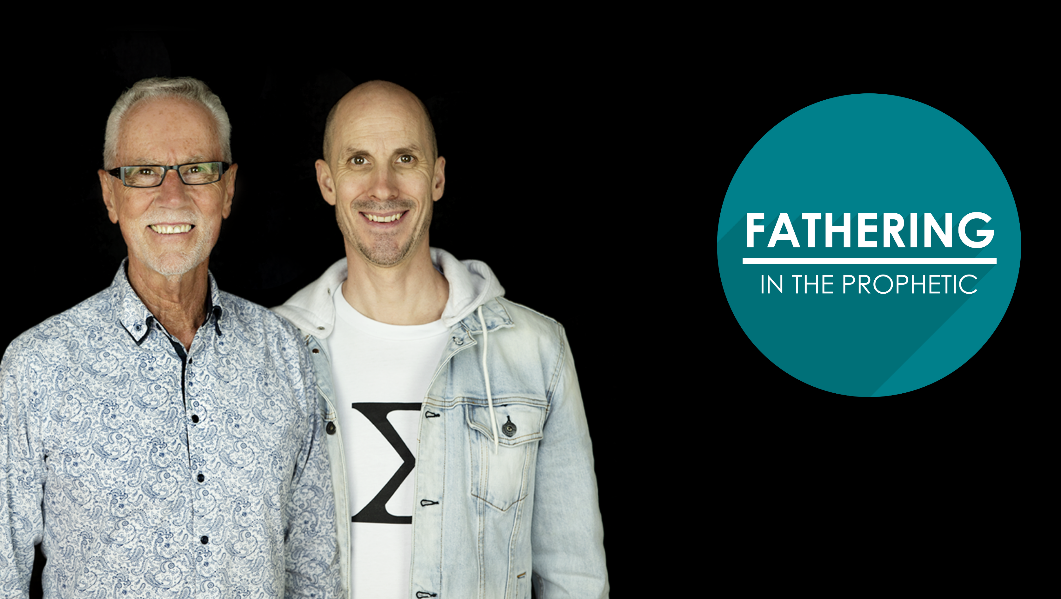 THE VOICE OF GOD

After a brief introduction, Steve begins the series by asking some foundational questions related to hearing God's voice. Some questions that are raised throughout this section are: 'How does God speak today?', 'How should we handle God's Word?' and 'How do we know if it is God speaking to us or if it is just our own imagination?'

THE PROPHETIC

From episode 8 to episode 12, Steve and David begin unravelling the broad topic of the prophetic. Some questions that are raised throughout this section are: 'What is the prophetic?', 'How do you know if you have a prophetic gift?' and 'How do you develop in the gift of prophecy?'
1

Session 1 - Fathering In The Prophetic Introduction

2

Session 2 - Does God Still Speak Today?

3

Session 3 - How Does God Speak Today?

4

Session 4 - How Important Is Knowing God's Word?

5

Session 5 - How Should We Handle God's Word?

6

Session 6 - Will God Ever Contradict His Word?

7

Session 7 - Is God's Word Restrictive For Us Today?

8

Session 8 - How Do We Know God Is Speaking?

9

Session 9 - What Is The Prophetic?

10

Session 10 - What Does Health In The Prophetic Look Like?

11

Session 11 - How Do You Know If You Have A Prophetic Gift?

12

Session 12 - How Do You Develop In The Prophetic
WANT MORE?
Check out our YouTube channel for more prophetic training!
For over fifty years David has ministered into the body of Christ as a pastor, teacher, and recognised apostolic and prophetic voice. David's passion is that an empowered Church might walk in intimacy with their Father's heart and represent Him accurately and boldly. He is the author of a number of books and training courses, including 'An Incorruptible Heart', 'You Did What?!', and 'The Truman Parable'. Based in Melbourne, Australia, David is happily married to Margaret and together they have three children and six grandchildren.
Steve is recognised as a Prophet who is passionate about God and the truth of His Word for our lives. He has travelled extensively bringing prophetic messages to many churches around the world. Steve is an author and has been writing a daily devotional, 'Believing In You', every day since 2006. Steve is a gifted teacher who invites others to discover Father on a deeper level, and empower them to hear God clearly for themselves.